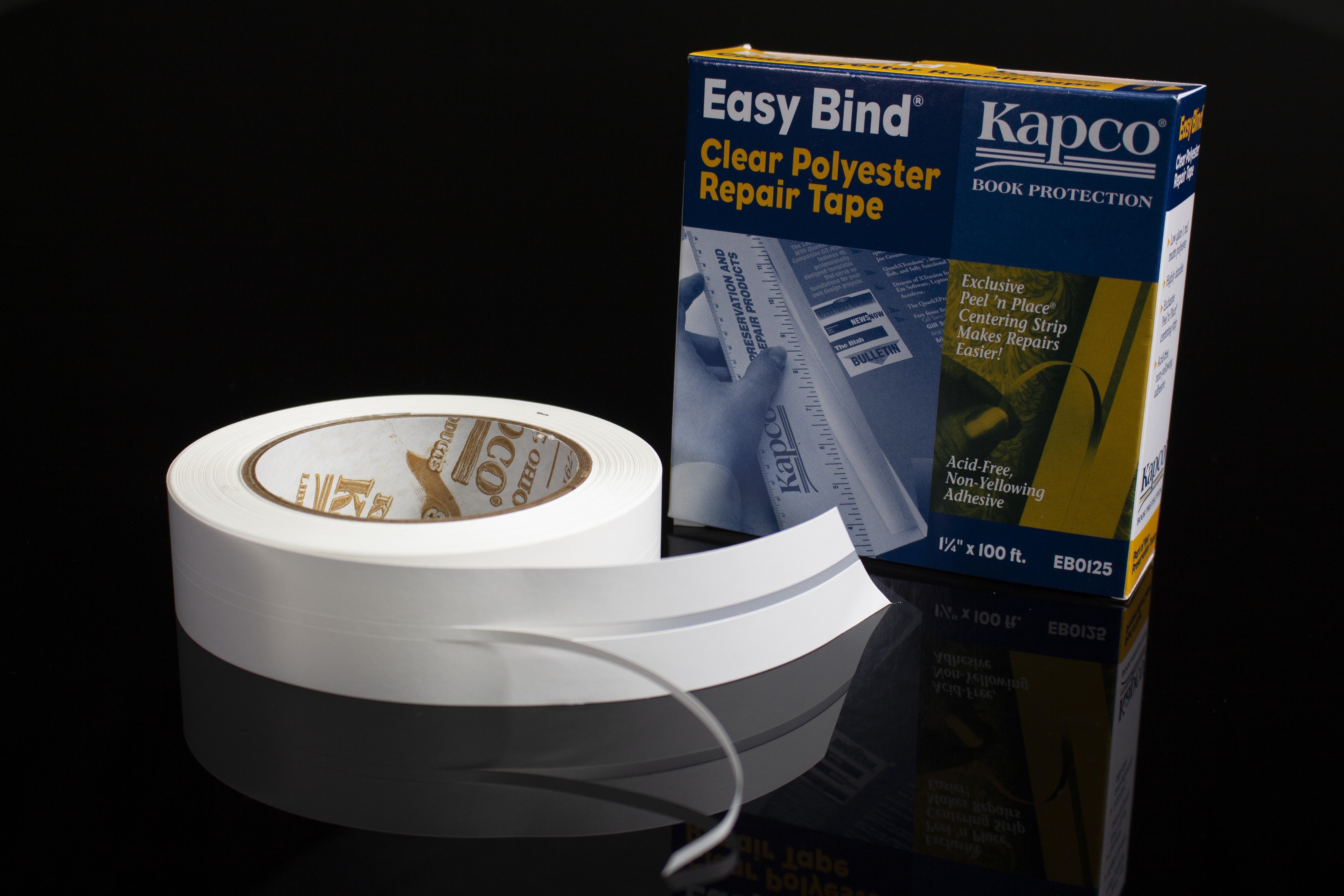 These are KAPCO's top five suggestions when starting to extend the life of your books.
Easy Cover II
Easy Cover® II saves you time and money by turning your paperbacks into hardbacks. It's easier - and quicker - to apply than our original Easy Cover®. It's less expensive too, with the same high quality and performance.
Tests show that using Easy Cover® II will extend the circulation life of your paperbacks by more than five times.
Rigid Cover with Flexible Spine Prevents Damage.
15 mil Clear Polyester Front and Back Covers
2 mil Wrap-Around Spine
Acid-Free, Non-Yellowing Permanent Adhesive
Wipes Clean
Easy Bind
Easy Bind can help reinforce your book hinges, mend torn pages and affix loose pages. You can also repair documents, photos drawing and more. With Easy Bind you can strengthen magazine and paperback spines. It's acid-free and non-yellowing.
Easy Jacket
Our most popular book jacket cover is the Easy Jacket with no paper. This allows you to choose the height of the dust jacket cover and custom cut the length you need.
Easy Corners
Easy Corners are used for prevention of tattered and fraying corners, normal wear and tear on heavier or heavily used hardback books.
Label Protectors
Label Protectors provide protection for call labels, bar codes, spine labels. They have a clear, glossy finish polyester with rounded corners to help prevent lifting from book's surface.