Kapco #4032 1/32" thick x 1/2" wide x 216 ft White D.F. tape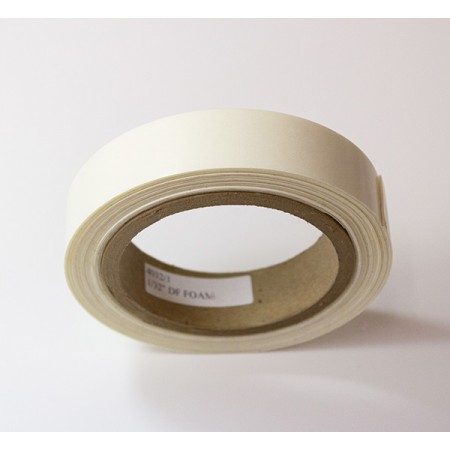 Double-face tape for hemming and double-face foam tape in rolls and squares for hanging signs and banners.
BT150 - 1½" x 60 yds roll of clear double-face tape
GP16/50/216 - 1/16" thick double-face foam tape - ½ x 216 ft.
Product Details
BT150 Banner Tape--Create banner pole pockets without stitching or gluing. Apply high-tack clear adhesive banner tape to the back edge of your banner, measure the width of your pocket needed, peel off the yellow liner and fold banner over creating your pocket!
Need Help?
Need a custom solution or just have some questions? Our specialists are standing by to assist with all your needs.
Contact Us