3M VHB White .75" x 36 yards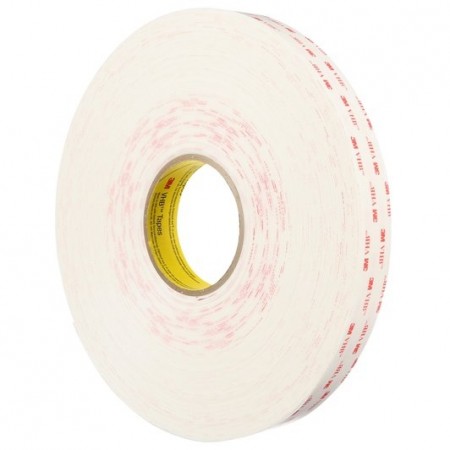 3M™ VHB™ Tapes provide the convenience and simplicity of a tape fastener and are ideal for use in many interior and exterior bonding applications. In many situations, they can replace rivets, spot welds, liquid adhesive and other permanent fasteners.
Product Details
These 3M™ VHB™ Tapes are made with acrylic foam which is viscoelastic in nature. This gives the foam energy absorbing and stress relaxing properties which provide these tapes with their unique characteristics. The acrylic chemistry provides outstanding durability and performance. 3M™ VHB™ is an excellent choice for jobs that required mounting two difficult substrates together.
Need Help?
Need a custom solution or just have some questions? Our specialists are standing by to assist with all your needs.
Contact Us