Easy Cover II Book Cover 20"Hx15"W 10 pairs/pkg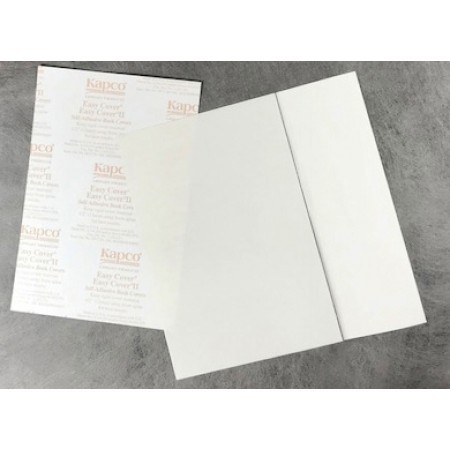 *NOTE WHEN ORDERING: these come in pairs of 10. When you place your order please use quantity increments of 10, 20, 30, etc. to get the correct amount.
Easy Cover® II saves you time and money by turning your paperbacks into hardbacks. It's easier - and quicker - to apply than our original Easy Cover®. It's less expensive too, with the same high quality and performance.
Tests show that using Easy Cover® II will extend the circulation life of your paperbacks by more than five times.
Rigid Cover with Flexible Spine Prevents Damage.
15 mil Clear Polyester Front and Back Covers
2 mil Wrap-Around Spine
Acid-Free, Non-Yellowing Permanent Adhesive
Wipes Clean
*****PLEASE NOTE THE EASY COVER II INCLUDES A FRONT COVER (WITH 2" FLEXIBLE SPINE PROTECTOR) AND A SEPARATE BACK COVER (NO SPINE PROTECTOR)*****
Product Details
U.S. Patents #4,744,592 and #4,893,979; Canadian Patent #1,320,231; European Patent #EP 0 381 366 B1. Other U.S. and Foreign Patents Pending.
Video instructions available here: Easy Cover II Application
Need Help?
Need a custom solution or just have some questions? Our specialists are standing by to assist with all your needs.
Contact Us